An history which is transmitted from father to son
sdfsfkg
1852
Louis Salve Patrelle (1st generation), butcher by trade, invented "Arôme des Poatges" commonly called "Arôme Patrelle" then "Saveur des Potages"; as well as burnt onion pellets.
The author J.K Huysmans even mentions in his novel "in household" in 1881 "a small black bottle with this label : L'Arôme des potages manufactory of burnt onions in Romainville".
What a celebrity this "Arôme Patrelle" !!!
1954
After Louis Salve's son (André), his grandson Maurice takes over the company and will run it till 1964.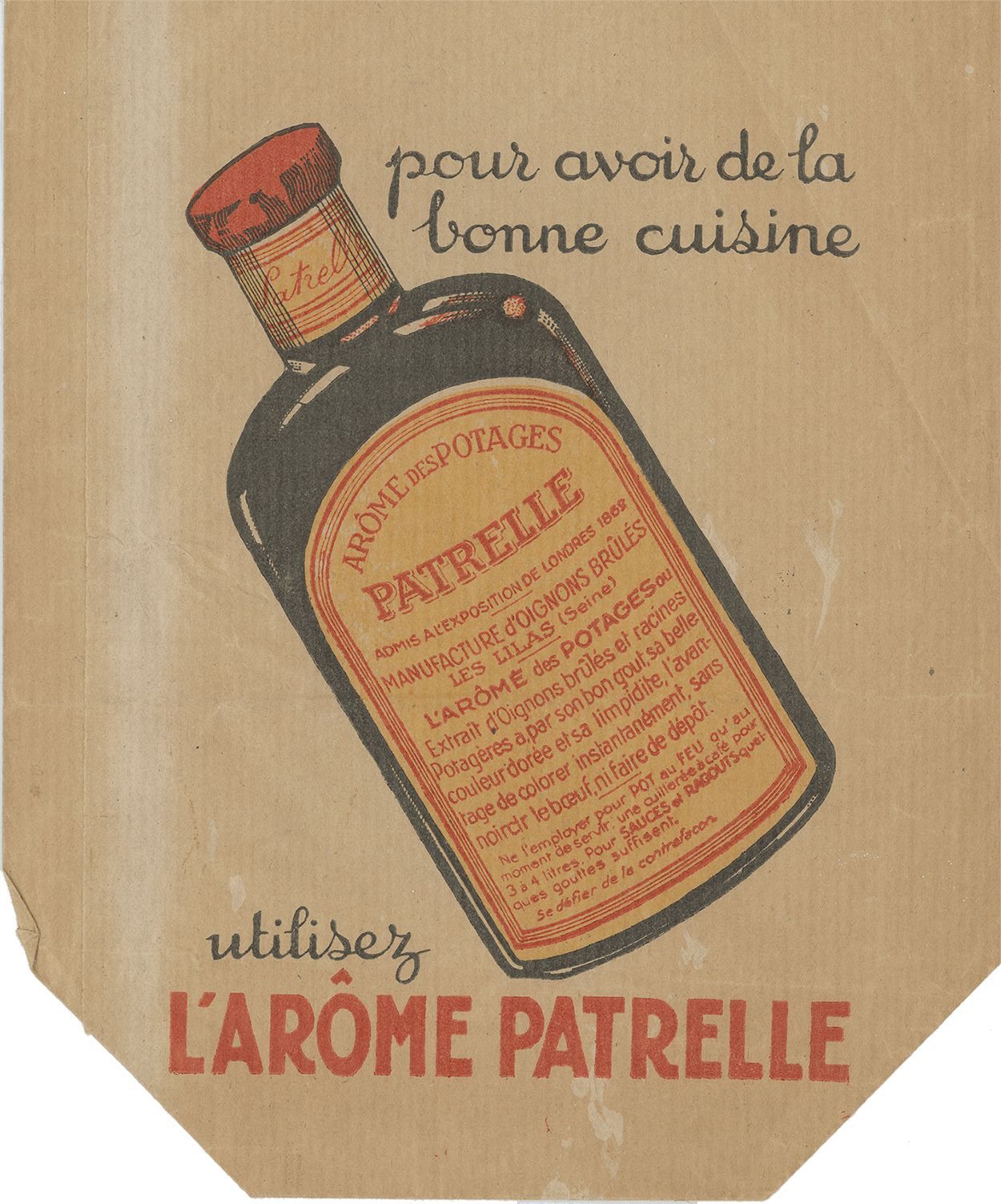 1961
The factory moves in Franceville in Calvados (14). Great: the sea!!
Confectionery just starts with Coconut Ball creation, the Roc-Dou (called now Roudoudous) – produced with real shells collected on Normandies beaches by small innocent Patrelle's hands!!
1964
After his father's death, Claude takes over the company.
1984
Factory moves a few kilometers far from Franceville to settle in Houlgate.
1987
Now it's Laurent Patrelle's turn (the great great grandson of Louis Salve – so the 5th generation) to take over the company (we told you: handover from father to son!).
1993
Production lines for P'tit top and ice pop start.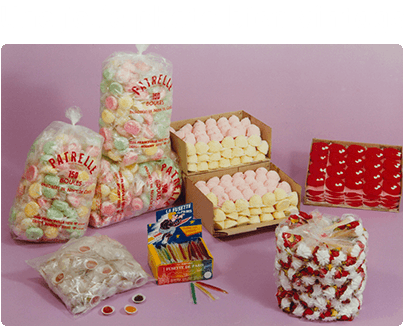 2001
We start working with international companies to develop our confectionery range.
2004
The production line of Trio Top is set up.
2009
We start production of Coconut Ball with natural colors.
2013
Saveur des Potages got some babies!!! 3 new Arômes Patrelle® are created : balsamic, beef and barbecue.
Visie ourwebsite : www.arome-patrelle.com.
Depuis 2015
We work really hard to get the most natural recipe as possible for the Ice pop: natural flavours; fruits and vegetables concentrated to replace additives and colors, without preservatives…
Septembre 2018
The succession is assured: the 3rd and last son Patrelle in turn joins the company.
The "family" business takes on even more meaning.
2018
We work with Têtes Brulées to develop Ice pop with their own brand.
Warning "Ice Dynamite" are here!.
2020
Launch of our Ice pop Bio bag and the project for the Coconu Balls Bio is coming soon.